Opticlimate 6000 REVOMAX2 inverter
Comes with a 7″ Smart Remote controller which can be connected to the internet by Wi-Fi or wired. With this you can control the RevomaxII remotely and receive alarms and warnings by e-mail.
The RevomaxII is a climate control system with our new Infinity DC inverter technology, which has the broadest capacity range of all existing air conditioning units. We can go as low as 20-30% cooling capacity where other products can only go as low as 60%. This results in a super stable climate no matter if the customer installed less fixtures than optimum.
Super stable humidity. With the RevomaxII, the humidity will be within ±4%RH from the set-point (fig 1). With the PRO4, the humidity swing will be 20%, and normal air conditioners cannot even control the humidity.
Super stable room temperature. With the RevomaxII, the temperature will be within ±0.2°C from the set-point (Fig 2). dehumidification.
Super stable output (supply) temperature. With the RevomaxII, during dehumidification at night or day, the output temperature will fluctuate at most 0.4°C (fig 3). The temperature swing of the PRO4 can go as high as 40°C and as low as 10°C depending on the indoor temperature. For many applications and plant species this is very important. For example, with green vegetables like lettuce and herbs, high output temperature fluctuations result in stressed plants. The more stable the output temperature, the less the stress is for the plants. Because of this new feature, the unit can now be used for a much larger variety of applications and plants.
The above new features are made possible because of our patented double EEV (Electronic Expansion Valve) technology, and intelligent software. We are the only supplier with this technology. This will bring the RevomaxII to a new level of controllability, flexibility, and accuracy.
The RevomaxII units is also optimized for growing with LED. When growing with LED, the room temperature rises more slowly than with HID lights, and photosynthesis will be less optimal. With the RevomaxII, the room will be heated up with the DC compressor in heating mode without using external electrical heaters. This way, the optimum temperature will be reached in the fastest possible way and optimum photosynthesis will be reached faster. During heating, the dehumidification process stays active to assure the humidity is still controlled.
SPECTRA
Spectra
Adjustable PhytoVegSpec® Indoor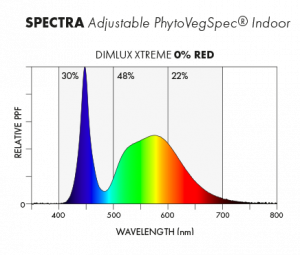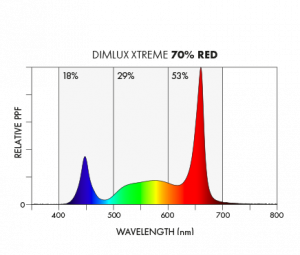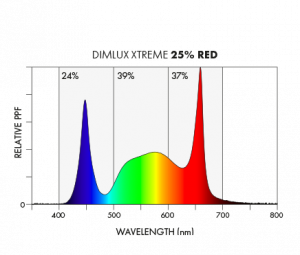 LINEDRAW